operated by Viajes Alameda
The easiest way to book airport transfers
We are in

Airport Transfers
Shannon (SNN)
If you're flying into Ireland's third busiest airport, the last thing you want is to get caught up in the crush of passengers queuing for taxis and public transport. So don't! The solution is easy: book a reliable, direct airport transfer with the most trusted name in the business.

Because you can choose from both shared and private transfers, you can rest assured you'll find a service to suit, no matter what your budget. One of our local drivers will be there to meet you at a designated spot in the terminal and, once you've made your introductions, you'll depart for your final destination.

It couldn't be easier – and that's just business as usual for Shuttle Direct!

Book today!

Shuttle Direct provides a simple and efficient airport transportation service, operating 7 days a week between airport and nearby cities.
Why Travel With Shuttle Direct?
You'll receive our renowned customer service from the moment you arrive at our user-friendly website to the very last minute of your holiday or business trip. Our easy-to-navigate booking system allows you to finalise your travel arrangements in a few swift clicks of the mouse. We've made it easy even if you need to change your details, and you can manage your booking right up until 48 hours before you fly.

We're cheaper than our competitors, but it's more than that. We offer a service that's simply better, because we care about our customers. We recognise that people want different things when they travel, so we've got a fixed-price shared or private transport solution to suit everyone. Isn't it great to have a choice?

Get in touch to b
Frequently Asked Questions
Help! I've lost my luggage. Will you go and collect it for me when it's located?

If it's been lost in transit, your airline will have an agent at the airport that'll take care of organising your luggage to be delivered to your resort when it is located.

If any luggage is left on board our transfer vehicle, the local service provider will take it to the resort address on your booking and you'll need to pay the extra charges.

Door-to-Door Shannon Airport Transfers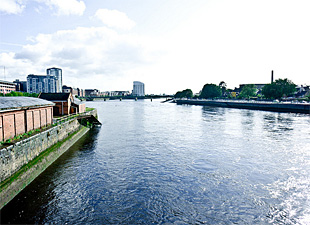 Popular Destinations from Shannon Airport
Whether you're staying put in Shannon or exploring County Clare around the Cliffs of Moher or further to Limerick and Ennis, our convenient transfers will deliver you to your Irish adventure.
Arriving at Shannon Airport (SNN)
How does no waiting around for your transport sound? Sounds like Shuttle Direct! As soon as you've cleared passport control and got your luggage, you'll meet your driver and be on your way.
Transfers and vehicle type
Private transfer with driver
Private hire with driver
Door to Door Service
Driver meets you personally
Vehicle exclusively for you
Car Saloon o similar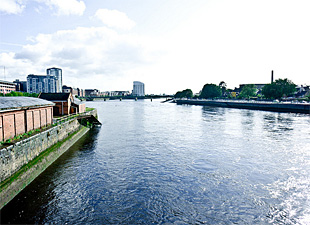 contact
credit card security
privacy policy
terms & conditions
partners
blog


© 2003-2017
Viajes Alameda s.a.
all right reserved.


Secure online booking. All orders are taken using the latest 128bit encryption from GeoTrust, the strongest commercially available level of encryption.